Times certainly have changed in the Washington DC Metro real estate market. Just a few short months ago, buyers had the upper hand. There were plenty of properties for sale and homes took from several weeks to over 3 months or even longer to sell. The properties in the most demand were polar opposites – either newly, and completely renovated homes near metro or major fixer uppers. First time home buyers wanted homes that were not just move-in ready, but gorgeous. Investors wanted fixer uppers in solid neighborhoods with enough after-renovation equity to make the transaction profitable.
Today, investors want fixer uppers in all DC neighborhoods. The level of equity spread that investors required as recently as 6 months ago is no longer relevant. The inventory of fixer upper properties is so thin, that investors are buying properties for much higher prices and betting that prices will rise enough to cover their renovation expenses and afford them at least some profit. First time home buyers, on the other hand, are willing to bid up the price of homes they really want. Renovated properties in desirable neighborhoods are garnering multiple offers, some with limited or no contingencies, like home inspections or appraisal contingencies. How can a buyer compete in this highly competitive DC real estate market?
7 Steps to Writing a Winning Offer:
Only look at properties at least $25,000 - $50,000 under your maximum price. Most buyers are looking for nice properties in nice neighborhoods, with very similar specific attributes. So when an appealing property comes on the market, there will most likely be several interested parties. By restricting your search to properties at least $25,000 below your maximum budget, it gives you room to negotiate or escalate your offer in the almost certain event of competition. At price points higher than $400,000, the spread should be even higher.
If possible, do a home inspection prior to submitting an offer in order to submit a contract without a home inspection contingency. Home inspections cost between $300 – 600, depending on the size of the property. So if you've bid on and lost several homes it can get to be expensive. However, most of your competition is not submitting offers without home inspection contingencies. Doing so will make your offer stand out and take away some of the uncertainty for the Seller. Sometimes, Sellers will choose a lower priced offer if the settlement of the transaction is more secure.
Visit properties within a day or two after they come on the market. Many agents will establish a deadline to submit offers and those are typically within a week of it coming on the market. The sooner you see it, the sooner you can either reject it or move to the next step of scheduling a pre-offer home inspection, or otherwise planning your strategy.
Include a substantial earnest money deposit (EMD) with the offer. Buyers who include EMDs of at least 5% of the sales price are showing Sellers that they are very serious about the property. For buyers who want to stand out, this is a great strategy.
Agree to use the Seller's settlement company if that is important to the Seller. For flip properties sold by investors, fixer upper estate properties, or short sales properties, this will make a positive impression on Sellers.
Settle the transaction as quickly as possible. Particularly with vacant properties, Sellers have already moved on and will want a fast settlement. On the other hand, if the transaction is a short sale or if the Seller needs time to find a home of choice, be as flexible as possible to allow the Seller more time to close.
Choose a reputable real estate agent who is smart, aggressive, personable, and has good relationships with other agents. When an agent has a reputation as being difficult, or does not seem competent, and there are multiple offers to choose from, you don't want those issues to potentially get in the way of your buying the house that you want. Ask around; talk with the agent at length. Do you like the agent? Do they seem easy to work with and knowledgeable? This can potentially help or hinder your success in a competitive situation.
Following these suggestions will put you in a great position to present the winning offer in a competitive environment. I'd be happy to discuss the details of your particular situation and work with you to design a tailored strategy that you are comfortable with. The local DC, MD & Northern VA real estate markets are fast moving and complex. Having a competent real estate professional on your side will save you time, aggravation, and money. Contact me for a confidential and free consultation.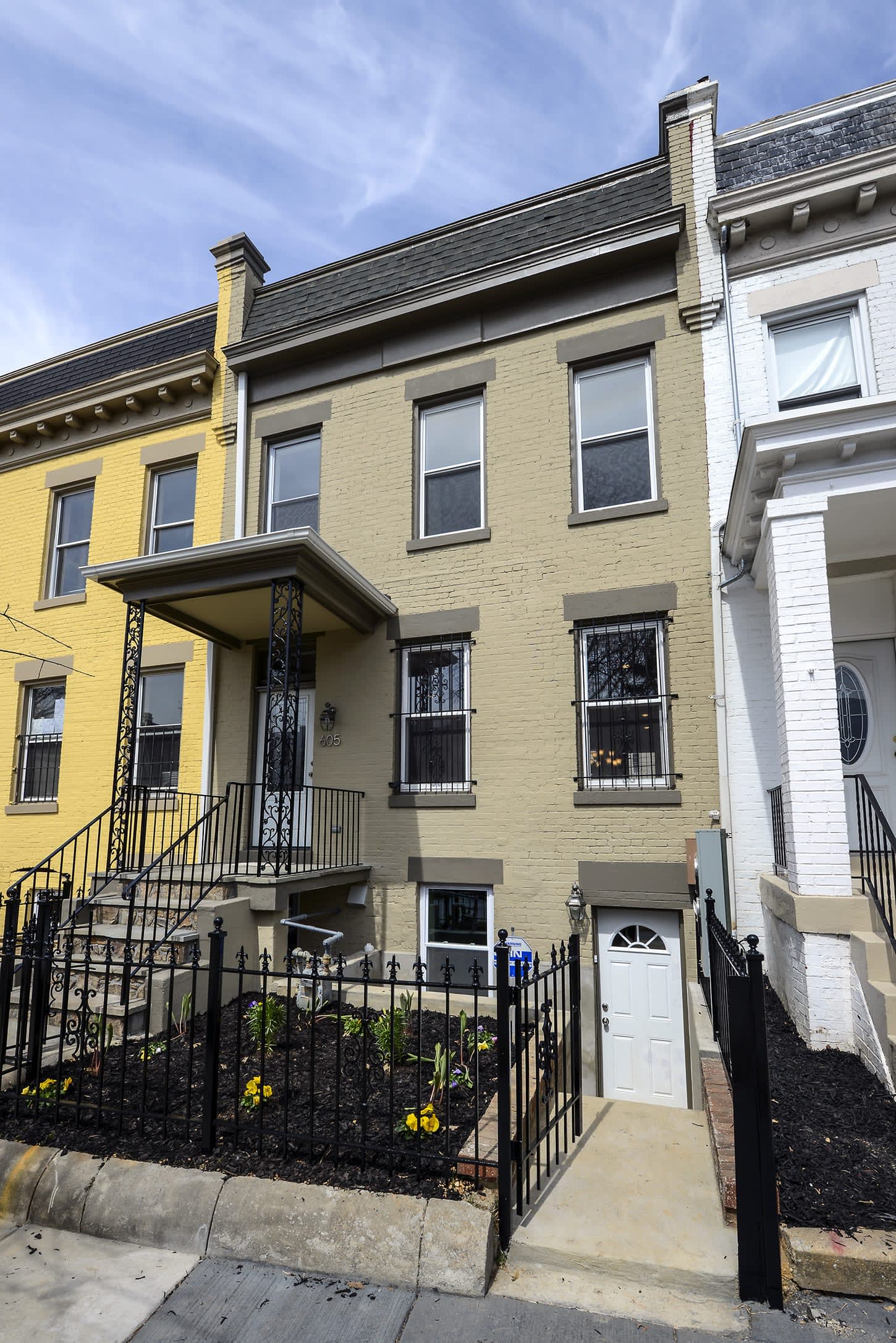 I listed this Columbia Heights property (see photo) on April 5, 2013 for $619,000. I informed agents that offers would be reviewed on April 10th. I received 4 offers that were over the asking price. The property closed on May 8th for $641,000.